Additions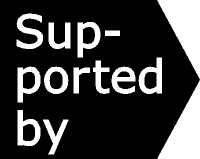 ---
Effectiveness Bank additions 30 July 2019
Analyses published in July focused on expanding screening and brief interventions into fertility treatment, rethinking abstinence as a prerequisite for inpatient medical care, and aiming to 'turn people's lives around' by diverting to treatment and incentivising going alcohol-free.

Choose analyses to view by scrolling down and clicking the blue titles.

Join the Effectiveness Bank mailing list for research updates.
---
'How have infertility treatments affected your drinking?'
Enquiring about drug and alcohol problems may be an 'ethical and medical duty' for reproductive specialists, but can screening, brief intervention, and referral to treatment be successfully integrated into their routine practice?
Dispensing alcohol in hospitals and the wider community
Is it feasible (and desirable) to give regular doses of alcohol to hospital inpatients when supervised withdrawal or short-term abstinence from drinking is not a realistic goal?
Are diversionary schemes a justified policy focus?
Diverting people away from the criminal justice system and into treatment has gained prominence as a 'solution' to drug-related crime in the UK. Do such schemes have the desired effect of reducing drug use and future offending, and do they do so in a cost-effective way?
Can new digital technologies facilitate contingency management?
Compared with supervised breathalyser tests, remote monitoring of drinking reduces the burden on everyone involved. Is this enough to help overcome obstacles to implementing interventions that incentivise abstinence?
---
Share your discovery of the Effectiveness Bank by sending an email to your colleagues.
Hot topics – important, controversial, dividing opinion over facts or interpretation.

---
The Drug and Alcohol Findings Effectiveness Bank offers a free mailing list service updating subscribers to UK-relevant evaluations of drug/alcohol interventions. Findings is supported by the Society for the Study of Addiction and Alcohol Change UK, and advised by the National Addiction Centre.